20 juli jl. was Footvolley Groningen te gast in een aflevering van Your Body and Mind. In deze uitzending verzorgde FVG een clinic voor John Williams. De volledige uitzending is hier te bewonderen.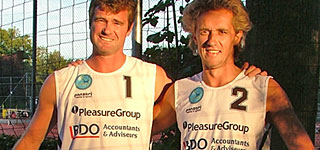 Het tenue voor het nieuwe seizoen is binnen. Met dank aan de sponsors: BDO, Pleasure Group, Thermaq, Triplewise internet solutions en subsponsors Volley Sports, Cucine Italiane, Café Karakter, The Beach, &Zo, Binn'npret en Kaap Hoorn.
15 september hebben we een demo op Brouwersdam beach! en het internationale seizoen wordt 5 oktober geopend in Juan les Pins. De laatste locatie hebben we goede herinneringen aan, dus het wordt een veelbelovend seizoen.