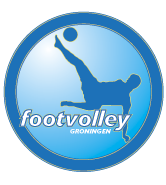 03.10.16
Sponsoren bedankt voor het ondersteunen van ons eerste outdoor toernooi bij Kardinge te Snowlimits.
Mede door het goede weer was het een geslaagd toernooi!
Bij de dames deden 10 mee voor Queen of the beach. Dames uit Zweden, Duitsland en Nederland streden om de eer. Nynke Karrenbeld werd eerste. In Rio had ze ook al een tweede plaats gehaald met haar partner Jorike Olde Loohuis. Jorike moest vlak voor het toernooi afhaken met een kuitblessure. De Zweedse Elin Astrid Gustafson werd tweede.
Bij de mannen werd verrassend organisator Erik Drenth met zijn partner Marcel Birza eerste. Ze wonnen de finale van de Braziliaan Wellington Correa (Helinho), voormalig nummer 1 van de wereld, en de Groninger Kaspar Schlebusch met 2-0.
Op zondag werd de Eredivisie Footvolley afgewerkt. De Groningers Martijn ten Duis en Bart Zantman wonnen de finale van de Werkendammers Barry Ruitenberg en Bjorn de Gruijter.
Bij de laatste categorie dames en heren mix wonnen de Werkendammer Jesse van Oord en de Amsterdamse Evelyn Dobbinga de finale van De Braziliaan Helinho en de Zweedse Elin Astrid Gustafson.
Hopelijk hebben we volgend weer een editie.
Men:
1. Marcel/Erik
2. Kaspar/Helinho
3. Emiel/Ben
Women:
1. Nynke
2. Elin
3. Verena
Footvolley Eredivisie:
1. Martijn/Bart
2. Barry/Bjorn
3. Emiel/Ben
Mixtournament:
1. Jesse/Evelyn
2. Helinho/Elin
3. René/Nynke