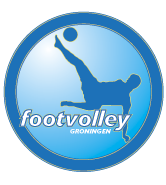 22.01.09
Check out your favorite countries.
Athletes who arrive on friday evening, please report to Mesacosa at 17.00pm till ?. Eat pizza in Mesacosa, 1 minute from the hotel (Guest House).
Every object in Groningen you need to know (at least for playing the tournament) is on this map. The hotels are in blue, Mesacosa is in green, the Martinitoren and de Grote Markt (Big square) are in red and Binn'npret is in yellow (please zoom out a bit).
| | | |
| --- | --- | --- |
| Group A | Group B | Group C |
| Holland 1 | Spanje | Germany 1 |
| Switzerland 1 | Marseille 1 | Italy 1 |
| Holland 4 | Holland 2 | Holland 3 |
| Orange | Israel 1 | Israel 2 |
| Germany 2 | Austria | Switzerland 2 |
| Italy 2 | Holland 5 | Marseille 2 |
Germany 1
Thomas Noack
Markus Dieckmann
Germany 2
Tobias Goeke
Jan Keuthen
Switzerland 1
Nils Fehr
Beni Zwyssig
Switzerland 2
Marcel Berwert
Michele Politta
Italy 1
Francesco Montanari
Domenico Poggiali
Italy 2
Erwin Torricelli
Matteo Bonoli
Orange
Laurent Poggi
Olivier Rousset
Marseille 1
Stany Marle
Amir
Marseille 2
Player 1
Player 2
Israel 1
Osrhi Cohen
Yosi Golan
Israel 2
Amir Zohar
Sedrik Taib
Austria
Jan Pieter Martens
Gerhard
Spain
Pablo Carcelen
Ruben Requena
Holland 1
Jan Wachtmeester
Erik Drenth
Holland 2
Jordi van der Sluis
Rick van Dam
Holland 3
Martijn ten Duis
Bart Zantman
Holland 4
Tarik Konjo
Armand Nelstein
Holland 5
Emiel Birza
Wouter Splinter